Brilliant & hassle free!! Got the rent agreement done in quick time without any middlemen. Anulom is the perfect example of how technology can enable smooth processing where government agencies are involved. Completely removing the middleman from the chain hence reducing corruption as well. Kudos!!
Pankaj Dwivedi - Pune
Anulom team is doing a fantastic job. One party was not in Pune and wanted to save the hassle of travelling. The Biometric device was couriered and proper support was provided to get the data entered. Anulom team provided all the assistance needed to get the registered agreement done. Kudos.
Mayank Vijayvergiya - Pune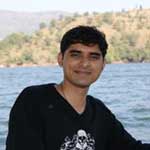 It is really a great service that Anulom has started. I did everything at my own convenience. Biometric person came to my home. He was on time, came exactly when we asked for. Process of documentation was completed in a weeks time including delivery of registered agreement at my doorstep. I had great experience. Thank you very much Anulom team.
Rahil Shaikh - Mumbai